What is erectile dysfunction (ED)?
People often use the terms 'erectile dysfunction' and 'impotence' in place of each other. Both terms refer to being unable to achieve and maintain an erection firm enough for sex. Erectile dysfunction (impotence) occurs when there is a lack of blood flow to the penis.
Having erection trouble occasionally is not a cause for concern. However, if this is an ongoing issue, ED can cause stress and can impact both your mental and emotional well-being.
Though ED is not permanent, if the problem continues, you should speak to your doctor to find a solution. There are many treatments available for ED, the most common being prescription medications.
How common is erectile dysfunction?
Erectile dysfunction is a common condition, affecting men of all ages. A U.S. study showed that 18.4% of men aged 20 or older in the U.S. experience erectile dysfunction.
The study found that the prevalence of erectile dysfunction varied among different age groups. In younger men aged 20-39 years old, the prevalence was 5.1%. In men aged 70 years and above, the prevalence was much higher at 70.2%.
Many studies have shown that the prevalence of erectile dysfunction increases with age. However, ED is easily treatable.
What makes a penis erect?
The process of an erection starts with arousal. A series of mechanisms take place which cause increased blood flow and tissue expansion in the penis.
When you become aroused, your brain sends impulses to local nerves. This causes the muscles in the two chambers of the penis, known as the corpora cavernosa, to relax. More blood flows to the penis, causing these chambers to fill up, which leads to an erection. Relaxed muscle tissue in the penis keeps it erect by retaining the extra blood and maintaining pressure until arousal decreases.
An erection ends when another set of nerve signals cause the muscular tissues in the penis to contract. This action releases the blood back into the circulation and brings down the erection.
What causes erectile dysfunction?
Erectile dysfunction can have a variety of causes, from medical conditions to psychological factors, or a combination of both.
ED can often be a sign of an underlying physical health condition. The most common causes of erectile dysfunction are physical.
One of the most common physical causes of ED is atherosclerosis. This is a build-up of fatty deposits in the arteries which can damage blood vessels. This limits blood flow, resulting in ED.
Physical causes of ED:
heart disease
blockage of the arteries
chronic health conditions (diabetes, high blood pressure, high cholesterol)
hormonal imbalances
obesity
surgical complications and injuries affecting the pelvic region
treatments for prostate cancer or enlarged prostate
multiple sclerosis (MS)
peyronie's disease (the growth of fibrous plaques in the soft tissue of the penis)
lifestyle factors (smoking, drinking too much alcohol)
Your mental health plays a big role in your physical health.
Psychological causes of ED:
stress
anxiety (sexual performance anxiety)
depression
relationship problems
Medication and drug-induced causes of ED:
Side effects of certain prescription medications may result in ED. These include high blood pressure medications, antidepressants, hormonal and cancer medications.
Ensure you read the patient package insert of your current medicines to understand the side effects.
What are the symptoms of erectile dysfunction?
Erectile dysfunction symptoms may include:
difficulty achieving an erection
difficulty maintaining an erection
reduced interest in sex (decreased libido)
If any of these symptoms sound familiar, it might be time for some medical attention. Sometimes, treating medical conditions may be enough to reverse erectile dysfunction. In other cases, medications or other direct treatments may be necessary.
How is erectile dysfunction diagnosed?
A doctor can diagnose erectile dysfunction and suggest treatment options through questioning and performing tests. The following table shows common tests for ED:
| Type of test | Process |
| --- | --- |
| A physical exam | This may include checking the penis and/or testicles for nervous system problems, hormonal issues, or deformities. Your doctor may check your blood pressure and pulse to assess any circulation issues. |
| Medical history | Your doctor may ask you questions about your lifestyle, medical history, and sexual history. It's important to be open and honest with your doctor, so they can help you find the best treatment options. |
| Psychological exam | Your doctor may ask you personal questions to screen for depression and other psychological causes of erectile dysfunction. |
| Laboratory tests | To check for underlying health conditions, you may need a urine sample or blood test. |
| Doppler ultrasound | A device is held over the penis. This shows the speed and direction of blood flow through a blood vessel. This allows your doctor to check for any circulation issues. |
How is erectile dysfunction treated?
For some men, erectile dysfunction can be a difficult challenge to tackle. Fortunately, there are different ways to solve this issue, such as making lifestyle changes or using approved treatment options.
Treatment options for ED depend on the cause, severity, and any other health conditions you may have.
Lifestyle changes
Making simple lifestyle changes may help to prevent ED, as well as improve your overall health. Some self-care measures you can take to improve your erection health include:
maintaining a healthy weight
exercising regularly
eating a healthy, well-balanced diet low in saturated fats and sugars
quitting smoking
limiting alcohol intake
avoiding the use of illegal drugs
managing health conditions
reducing stress and anxiety (this can include counseling, meditation, and mindfulness)
visiting your doctor for regular checkups
seeking help for mental health issues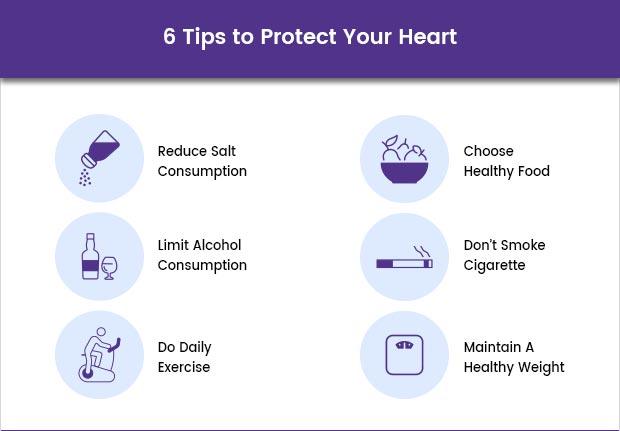 Oral prescription medication
Doctors commonly prescribe oral pills as a first-line option to treat erectile dysfunction. This form of treatment is popular among men as they are available in a range of dosages and strengths.
The most common treatments for ED fall under a category called "PDE5 inhibitors".
PDE5 inhibitors cause muscles in the penis to relax and increase blood flow to the area. This results in stronger and longer-lasting erections during sexual stimulation. They are safe and work well when used as directed by a doctor. They can boost confidence in sexual performance and enhance overall quality of life.
Oral treatments include:
The FDA approves these agents in the U.S. for the treatment of ED. These are available online at SpeedyHealth for quick, discreet treatment.
Like all medications, PDE5 inhibitors have side effects. For a full list of side effects, refer to your medication leaflet.
Men who are taking nitrate-containing medications (used to treat heart attacks, chest pain, and some types of heart disease) should NOT use these medications. Taking nitrates with PDE5 inhibitors can lead to a sudden drop in blood pressure. Always speak with your doctor before using a PDE5 inhibitor to learn how it might affect your health.
Topical and injectable treatments
If oral medications aren't suitable or preferred, there are also topical and injectable treatment options available:
Alprostadil
You can inject Alprostadil into the base or the side of the penis using a fine needle. You can also insert a suppository containing alprostadil into the penile urethra using a special applicator.
Testosterone replacement therapy (TRT)
This is an option for those with ED complicated by low levels of the hormone testosterone. Doctors may prescribe testosterone to use with other ED treatments. It is available in many dosage forms. Men with normal testosterone levels should not take testosterone supplements as they can cause prostate enlargement and side effects.
These treatments may be more invasive than oral treatments.
Non-pharmacological treatments:
A penis pump (vacuum erection device) is a battery or hand-operated cylindrical device used to achieve an erection.
The device is positioned over the penis. Activation of the pump removes the air from the tube. This creates a vacuum that draws blood into the shaft of the penis which causes it to become hard.
An elastic ring placed on the base of the penis retains the blood and keeps it firm.
Surgery for ED
Surgery is often a last-line treatment option reserved for when all others are unsuccessful. The main surgical treatment of ED involves the insertion of a penile implant. There are two types of implants used to treat ED:
Inflatable implants: This consists of a pump and two cylinders placed within the penis. Activation of the pump increases the pressure in the cylinders. This inflates the penis and makes it firm, mimicking a normal erection.
Malleable implants: These consist of two semi-rigid rods inserted into the penis. These allow men to easily change the position of their penis from erect to non-erect.
With penile surgery, there is a risk of infection or malfunction of the device. It may not be an appropriate option for all men.
Communication and therapy
Erectile dysfunction can cause strain on a relationship, affecting both the patient and their partner. Men may avoid sexual situations because of the emotional impacts caused by ED. A lack of communication between couples adds to this issue. Couples counseling or sex therapy may be an option to explore as it allows open communication with your partner.
Herbal treatments for ED
In the U.S., erectile dysfunction treatment options are prescription-only drugs, and it is illegal to sell them over the counter.
The FDA cautions against some websites selling medicines labeled as "natural" or "herbal" without a prescription. These medicines may contain harmful drugs that the label does not list and can put your health at risk.
ED herbal remedies don't provide the same success rate as prescription treatments and they often lack clinical studies.
How can I order ED pills online?
With SpeedyHealth, you can now get safe and effective treatment for ED without visiting a doctor in person. This service is convenient and you can do it from the comfort of your home.
Our board-licensed medical providers will review your completed medical form, and determine what the best treatment option is for you. The final result is FDA-approved medication sent straight to your door. Order online and receive top care quickly at home.
We provide discreet service with plainly labeled packages
Free and quick online consultation
No physical examination needed
Doctors recommend treatment based on individual circumstances
Delivery service included
Fully licensed and approved healthcare provider